Tennis great Roger Federer has hailed Andy Murray as "special" and hopes the two-time Wimbledon champion can turn back the clock at the All England Club this summer.
The 36-year-old three-time Grand Slam champion, who has resurrected his career after hip resurfacing surgery, opted to skip tournaments during the clay-court season in the past to focus on the grass.
The Scot won the second-tier Aix-en-Provence Challenger Tour crown last month but suffered early exits in Monte Carlo, Madrid, Rome and Bordeaux before pulling out of the French Open.
Murray then headed into Queen's Club on the back of winning back-to-back grass-court titles at the Surbiton Trophy and Nottingham Open, but an opening round exit to Alex de Minaur ended his hopes of securing a seeding at Wimbledon, which runs from July 3-16.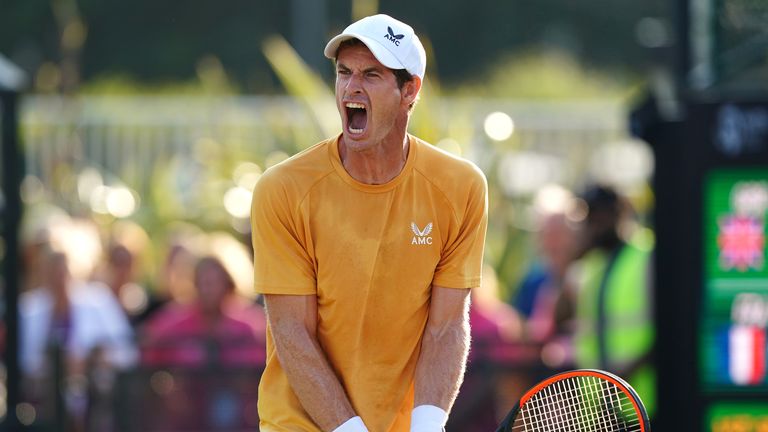 I hope he wins many, many rounds at Wimbledon in a couple of weeks.
The now-retired Federer, who won 20 majors including eight titles at the All England Club, says he is a "big fan" of Murray,
"Andy is a special man and I'm very happy he's still able to play. He loves it," said Federer during a trip to London.
"He truly loves it. With all the complications he's had with his hip, it's amazing to see that he's still going and I think we all should give him like, a proper sort of round of applause if you like, because what he's going through and what he's achieving with what he's gone through is incredible.
"Funny enough, he just won a Challenger, in Surbiton. I played that back in '99, lost in the semis. And he won the same week as Novak [Djokovic] got to this incredible record of 23 Slams, that also deserves so much respect.
"So I'm a big fan of Andy's as well and I wish him all the best for Wimbledon as that's his best surface in my mind, especially nowadays.
"So I hope he wins many, many rounds at Wimbledon in a couple of weeks."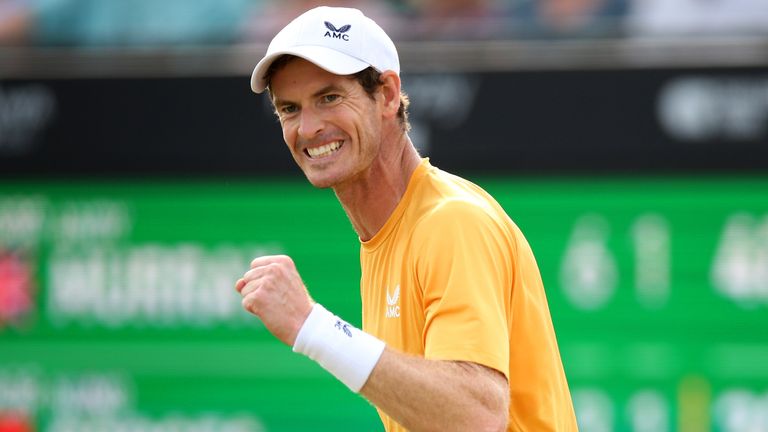 Grass is a surface he's very, very good on so if he can stay healthy and gets a good start it will be interesting to see how he gets on.
Murray himself believes he can still mix it with many of the seeded players at Wimbledon.
"Yeah, I think so," he said at Queen's Club. "You know, obviously grass, there are less players that are probably comfortable on the surface than the clay and the hard courts.
"You know, some of the seeded players are maybe not that comfortable on the grass, so there's some draws that are better than others."
Enqvist & Philippoussis salute 'incredible' Murray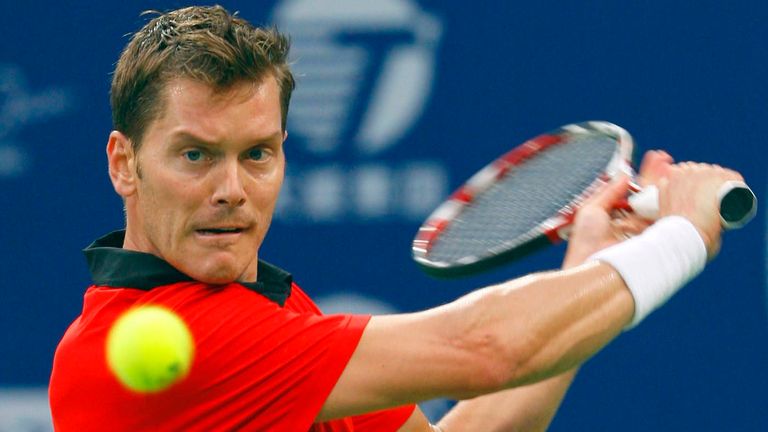 Sweden's Thomas Enqvist, who won a total of 19 singles titles in his career, has been impressed with Murray's "passion" for the game after seeing him play at the Aix-en-Provence Challenger event.
"I really hope this won't be his last Wimbledon," said the former Australian Open finalist. "He's an incredible champion with everything he has achieved but I also just love everything about this guy.
"I went to see him in France and it's just so nice to see the passion he has for the game. The work effort he put in and the way he practices before the games. This is a guy who has won almost everything, an unbelievable career, you see how hard he is working. He's playing better and better.
"Grass is a surface he's very, very good on so if he can stay healthy and gets a good start it will be interesting to see how he gets on."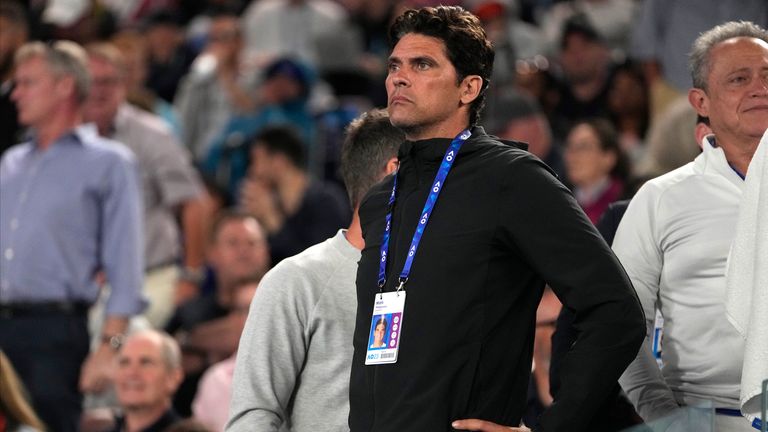 Former Wimbledon finalist Mark Philippoussis has also had his say on Murray, and believes he has a "champions mentality" for wanting to play on the lower-tier Challenger Tour in order to get competitive match action.
"That guy is amazing, he loves it out there [on the court]. He's done everything that there is – Davis Cups, Grand Slams, gold medals," said the Australian.
"He's out there because he loves it and what's there not to love about that. He wants to get those matches in ahead of Wimbledon and that's a champion's mentality. I enjoy watching him and [from watching recent highlights], it looks like his movement is there where it was years ago."
Thomas Enqvist and Mark Philippoussis will be playing at the Giorgio Armani Tennis Classic at The Hurlingham Club. The event is taking place 27th June to 1st July.
#Roger #Federer #hails #special #Andy #Murray #hopes #Briton #Wimbledon #summer #Tennis #News